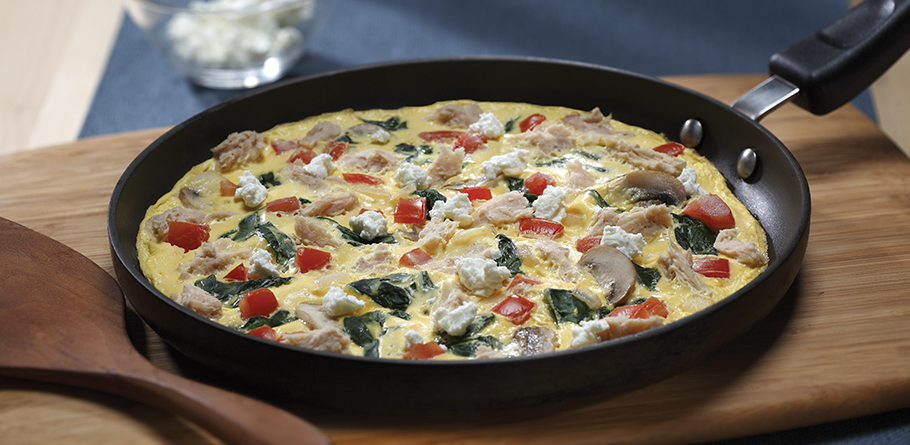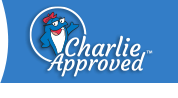 Start your day sumptuously with our Breakfast Omelet recipe! Low Sodium Albacore White Tuna adds an extra dose of lean protein to your omelet, along with fresh sautéed vegetables and creamy goat cheese.
Ingredients:
1 (2.6 oz.) Pouches - Low Sodium Albacore White Tuna in Water
1 tsp. olive oil
1⁄4 cup diced onion
1⁄4 cup fresh sliced mushrooms
1 cup fresh spinach
1⁄4 cup diced tomatoes
1⁄2 cup egg substitute (or 2 egg whites)
1 oz. goat cheese
Directions:
Place olive oil in a small non-stick skillet or omelet pan. Heat on medium heat and add onions and mushrooms. Saute for 3–4 minutes, until softened. Add spinach and cook down.
Add tuna and diced tomatoes into vegetable mixture. Pour egg substitute over the tuna and vegetable mixture.
Crumble goat cheese and sprinkle on top of the egg mixture
Cook for 4–5 minutes, until bottom and sides are cooked. Turn half of omelet over and serve.
Recipe Nutrition Information
When using 1 (2.6 oz.) Pouch - Low Sodium Albacore White Tuna in Water
Nutrition Info
Servings Per Container: 1
Serving Size: 348g
Amount Per Serving
DV%*
Calories
350
Total Fat
16g
25%
Saturated Fat
8g
40%
Trans Fat
0g
Cholesterol
55mg
18%
Sodium
360mg
15%
Total Carbohydrate
13g
4%
Dietary Fiber
2g
8%
Total Sugars
8g
Protein
40g
Vitamin A
60%
Vitamin C
20%
Calcium
35%
Iron
20%
*The % Daily Value tells you how much a nutrient in a serving of food contributes to a daily diet. 2,000 calories a day is used for general nutrition advice.