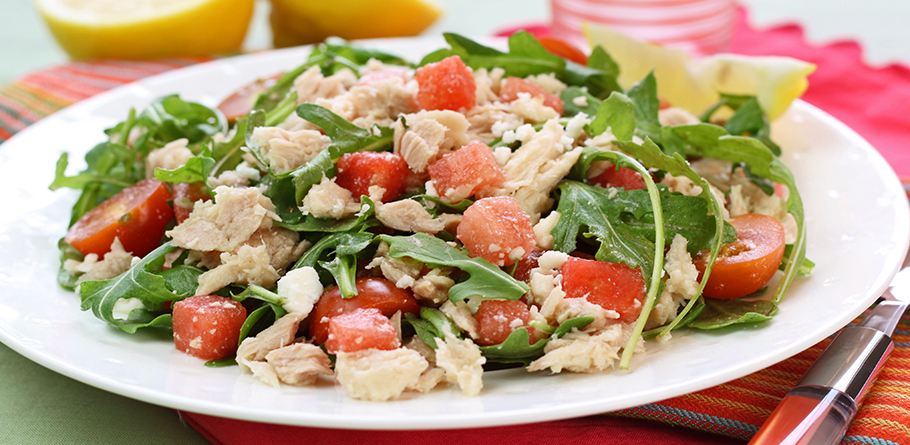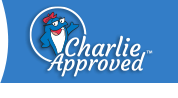 Switch up your summer salads with Hungry Girl's Sweet Summer Albacore Salad recipe. Watermelon, arugula, cherry tomatoes and feta cheese are a perfectly balanced combination for your next meal al fresco.
For more tips & tricks from Hungry Girl, sign up for the daily e-mail: http://www.hungry-girl.com/
Ingredients:
1 (2.6 oz.) Pouch - Albacore White Tuna in Water
1 cup baby arugula
1⁄2 cup halved cherry tomatoes
1⁄2 cup diced seedless (or seeded) watermelon
2 Tbsp. crumbled reduced-fat feta cheese
1 tsp. lemon juice
Optional seasonings: salt and black pepper
Directions:
In a medium bowl, combine all ingredients and toss to coat. Enjoy!
Recipe Nutrition Information
When using 1 (2.6 oz.) Pouch - Albacore White Tuna in Water
Nutrition Info
Servings Per Container: 1
Serving Size: 1 Salad
Amount Per Serving
DV%*
Calories
170
Total Fat
5g
Sodium
493mg
Total Carbohydrate
11g
Dietary Fiber
2.5g
Total Sugars
7g
Protein
22.5g
*The % Daily Value tells you how much a nutrient in a serving of food contributes to a daily diet. 2,000 calories a day is used for general nutrition advice.